Model & Publish 3D BIM Objects online
Solutions
HyperBIM is The complete BIM solution for Manufacturers of Architectural, Building & HVAC Products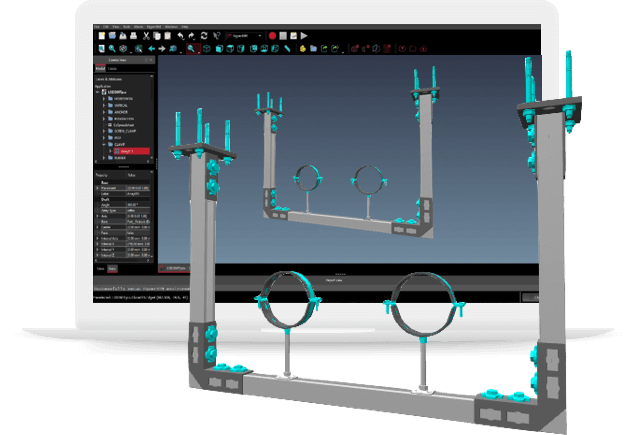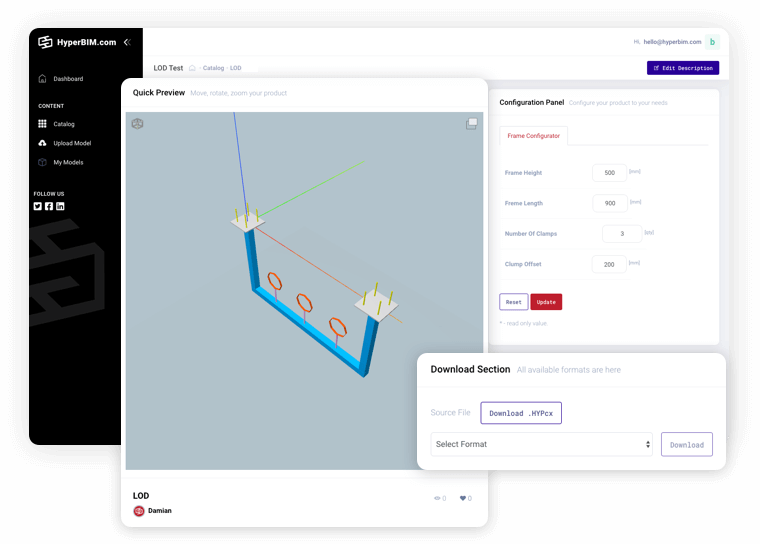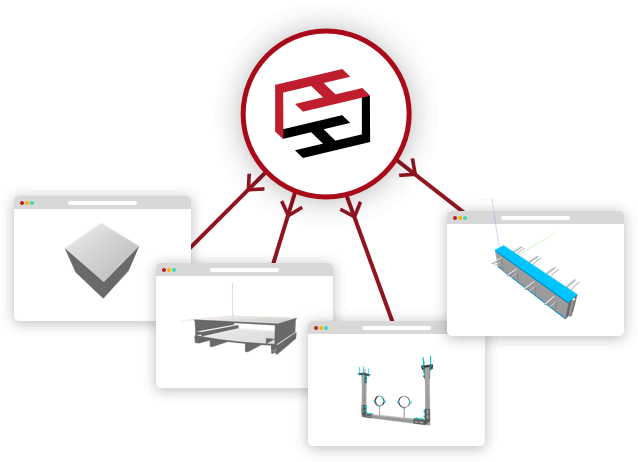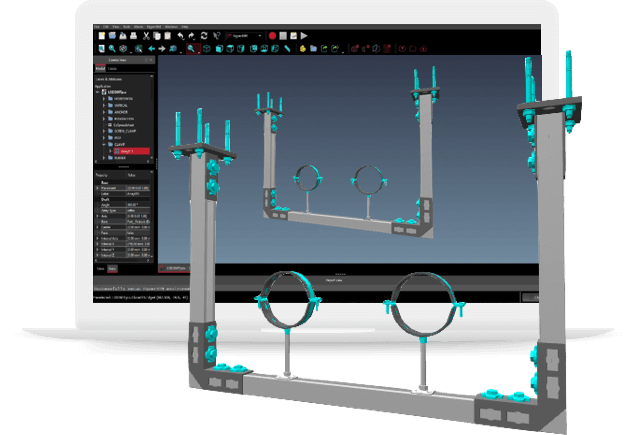 3D Modelling & Digitalization is very simple with HyperBIM.
Just create your new account
Download 3D Modelling, Authoring software
Use your creativity to model Static or Parametric – Configurable model.
The set of unlimited functionalities let you model everything from scratch or you can always import file representing model made in other format. Save your new 3D Product locally for further upload or just push it directly to your HyperBIM platform. Now you can Configure it in your own space…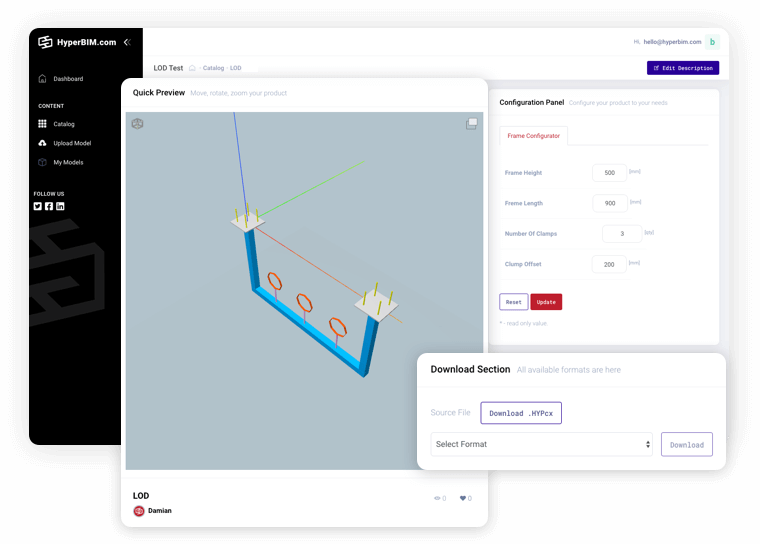 Dedicated user Dashboard gives your total Freedom in management of your 3D BIM Objects in your own environment. Preview your Digital representation of Products or download them immediately to any BIM or CAD format suitable to your BIM Project.
You can always decide if Your model is only yours or exposed to the public. All library of your products can be shared with others and visible as your Online Product Catalog. Now you can Publish 3D BIM Objects at the external website easily…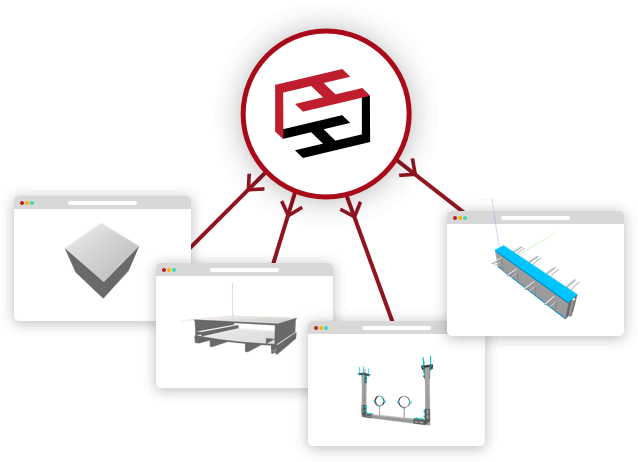 Now, the most Attractive side of HyperBIM. Publish your Product at the external website. You can do it on your own, without having any programming skills. Such a way you can build your own Online Catalog, individual Online 3D Configurator or 3D Product Preview.
HyperBIM Viewer is universal and supports WebGL technology. Embed your unique iFrame link at the place you like with Total Freedom.
Why HyperBIM
100% ready BIM solution. No need to buy 3D modelling software. No need to get involved in general Publication Platform. No need to make extra software development.
Easy Modelling & Parametrization
Make your model once & don't care about other BIM and CAD formats. HyperBIM does the work for you.
Get any BIM format you like - Automatically
HyperBIM automatically converts your static or parametric model to all the most popular BIM formats on-the-fly; Get IFC, Allplan, Archicad, Revit, Tekla native and original formats with single click
Experience real
OpenBIM
HyperBIM promotes and supports OpenBIM collaboration and IFC standards Focusing on Manufacturers' Building Products
Build your own configurator
Make your own 3D BIM configurator so your customers can generate BIM files directly from your website. Help BIM designers, planners, architects, managers to bring your products into their BIM project space