Features
HyperBIM offers set of features and functionalities
which combined together create unique & complete solution for
Manufacturers of Building Products and other actors involved in the BIM process
More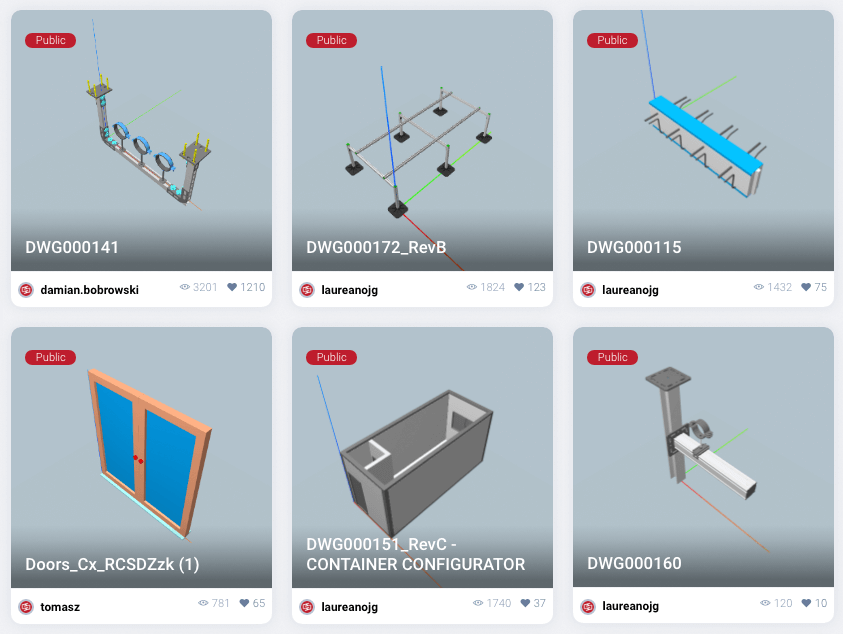 Online Catalog
3D BIM Products
Hassle-less & easy to build & manage Online Catalog of 3D BIM Objects 100% customizable solution give a chance for Manufacturer to differentiate on the Market
Use your existing 3D Models or model it from scratch using HyperBIM application and publish it without involving other parties.
HyperBIM suite allows You to be independent from others.
Get Early Access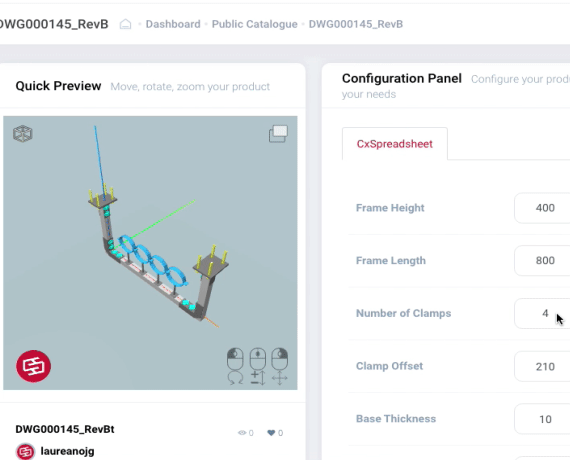 Parametric Modelling
Are your products highly configurable?
Do you want to support your customer in helping him or her to make right variant of the product?
With HyperBIM it's easy - model your parametric object one time and let your customer or architect setup its own variant to suite needs of BIM Project. 3D Object adapted to project needs can be downloaded and placed into the project or use as a bases of the order
Get Early Access
BIM files for download
on-the-fly generated
Can you imagine single source of BIM Objects? and downloading various BIM formats from the single modeled and managed model?
With HyperBIM you don't have to imagine - it works exactly like that. Model it once system will do the rest for you.
IFC, STEP, IGES and other formats are available now.
Revit, ArchiCAD, Allplan or Tekla will be offered very soon
Get Early Access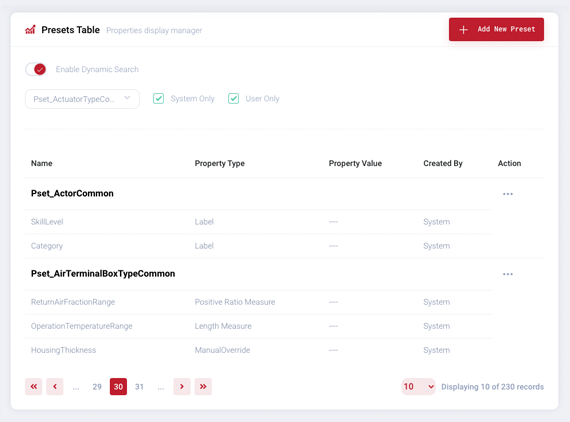 IFC Pset
Product Data
BIM is about Data
BIM for Product Manufacturers is about right product information.
HyperBIM offers special functionality for those who really take care about Data Quality.
In IFC property manager You have access to the database of official IFC Psets (Property Sets) or you can build your own Pset in order to assign it to the BIM Object during the process of creation your own IFC product data.
Get Early Access
CAD to BIM converter
We realise that most of manufacturers of Building Products have their products already modeled by Product Development engineers. HyperBIM functionality is fit to support Engineers in transferring CAD (STEP) files into BIM (IFC) format. BIM is about combining of geometrical representation with product Information and we realise it.
HyperBIM is very effective in transferring STEP into IFC files together with enriching it with Product Information automatically using Product Information entered manually by user or automatically imported from PIM system
Get Early Access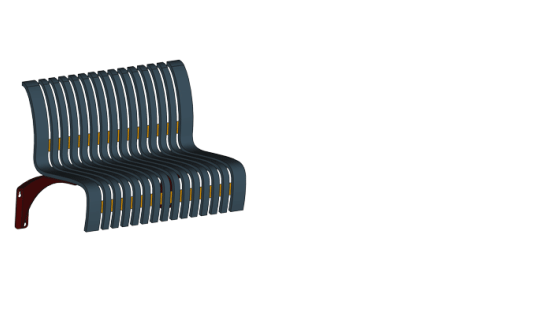 STEP to IFC
compression & minification
Building Product manufacturers have 3D Products already digitalised with high level of details, so product development engineers do not like to present it public as this is important asset of the company. Those models are usually highly detailed and saved in a big size files in STEP or STEP exportable format.
HyperBIM presents very effective functionality of compression & "minification" of STEP files directly to BIM compatible IFC formats.
From now Manufacturers do not need to worry about too detailed geometries or too big BIM files.
You choose your best destination format
Get Early Access
Try HyperBIM suite right now
HyperBIM - The first choice for BIM professionals in the area of
Digitalisation of Building Products

Design, Digitize, Manage & Publish online
Get Access
Solutions for
HyperBIM suite is a one-stop shop tool serving complete BIM Object live cycle for Manufacturers of Building Products